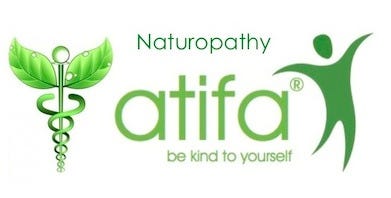 E-Learning
Ready to expand your skill set? Whether you're looking for a brand new approach or want to take your training to the next level, I'll help you choose the class that aligns with your goals.
Enjoy the freedom, to study when it suits you:
No need to travel anywhere or take time off...
ATIFA offers the most convenient way to learn online. so that you can support your health and that of your friends/family.
The entire teaching material on Facial Analysis & Tissue Salts is offered as the unique online correspondence course, that provides a clear understanding of the Tissue Salts # 1-27 thanks to comprehensive description and detailed explanation with many pictures of facial signs as well as physical complaints.

This easy to learn topic will not only help you personally, but also your family or even as an entry into a new career. Because you will be able to offer face analysis immediately after completion of the course. Some students only need a few days to process the entire course material, others a few weeks, this is very individual.





ATIFA Academy for
Tissue Salts & Facial Analysis
Tissue Salts for Children
ATIFA's brand new E-Course: The four modules deal in detail with the special health & growth needs of infants, adolescents and teenagers. Included is a
A-Z Reference work for health disturbances
(you can't find this info in any other E-course) of children's complaints
with the correct Tissue Salt composition/amount.
The course fee of €190 covers the 4 modules, all tests, final exam and certificate.
An easy tool for the whole family to stay healthy and feel happy!


For bookings please contact me: eva@atifacourses.com
and I will send an invoice payable via Paypal
I am looking forward to your contact and our cooperation.
ATIFA Academy for
Tissue Salts & Facial Analysis
It is very important to remember that unless you are a medical doctor, with a medical license, one cannot diagnose a person with an illness.
The signs, indicators and discolorations shared in ATIFA courses for Tissue Salts & Facial Analysis are historically accurate tools that have been used for over 150 years by Dr. W.H. Schuessler and his successors in the analysis of mineral deficiencies.
A sign or discoloration on the face is not an indication of a disease. However, it does signal a significant mineral deficiency in the body. These deficiencies can be remedied by taking Schuessler Tissue Salts - perhaps even an adjustment in lifestyle is necessary to compensate for this situation.

Nothing in our courses and assessments are meant to diagnose, cure, or treat medical illnesses, but to be used for educational purposes only.